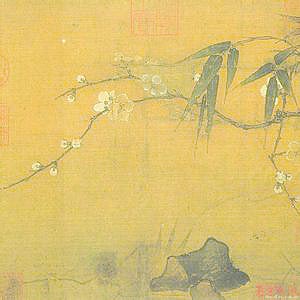 山園小梅其一
Little Plum in the Garden·First Piece
衆芳搖落獨暄研 All the flowers have withered but the plum who's swaying against the wind
占盡風情向小員 Drawing all the attention in the garden
疏影橫斜水清淺 Her crooked refection lies on the shallow and clean water
暗香浮動月黃昏 Her faint aroma pervades under the peaceful moonlight
霜禽欲下先偸眼 Turdidae would peek her when flying down
粉蝶如知合斷魂 Butterfly would be dreadful if knowing her beauty
幸有微吟可相狎 Lucky for me to have chance whispering with her
不須檀板共金尊 Shall not drinking and toasting just for admiring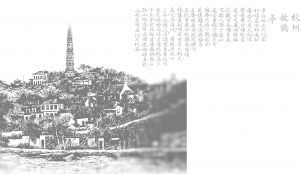 Linbu, a poet of Northern Song Dynasty, secluded himself at Fangheting pavilion at the bank of the West Lake. Poor as his whole life is, he is arrogant and self-respected. And ANKOAN Tea House is just like the plum written in his poem, pervading with faint aroma, hoping to attract people's attention. ANKOAN Tea House situates near Daitokuji Temple, and it is an ideal place to meet friends through tea.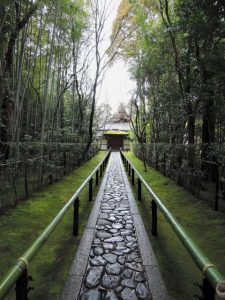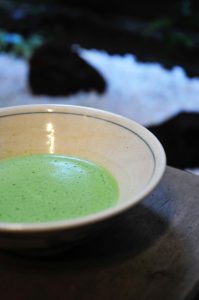 Here, it is not only an elegant paradise for experiencing tea ceremony and ikebana, but also the one for foreign visitors to learn how to make wagashi, sushi and tatami, to appreciate the elementary course of Nogaku, to fit the traditional MAIKO's kimono (indoors only), to communicate with the town-folk on Japanese lecture, to know shakuhachi, zazen(sitting meditation), porcelain repair techniques and martial arts. Besides, it is also a place for foreign travelers to propose a travel plan and for decision-makers to exchange their ideas.
Moreover,
It is a cultured place to distinguish the tasting of tea from different countries, to learn how to brew the tea and how to presents aesthetic.
Then,
pondering interesting things on tea. And this place can be used as something to talk for those people going far away for soul convergence.
Tea
is the drink to stimulate our aesthetic.
We
Love
Tea
ADRESS 63 Monzen-cho Murasakino Kita-ku Kyoto-city Kyoto 6038216
PHONE 075-204- 8211
MAIL info@ankoan.com
=Business Hours=
10:00-18:00
※If you are can inform us when doing the reservation, we will also try out best to serve you when out of business hours.
=Off Day=
NEW YEAR HOLIDAYS(Dec31st-Jan 3rd)
and
Open visiting course program
※We will be closed for attending lectures abroad or domestic activities. Sorry for the inconvenience.